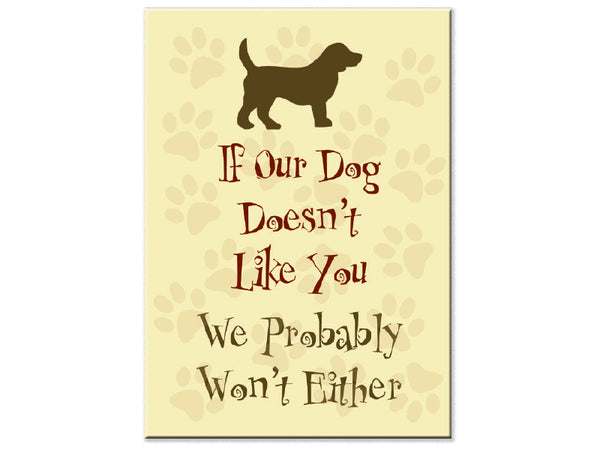 Rectangle Button Magnet - If our dog doesn't like you... We Probably Won't Either!
Don't you just love this? As soon as you read it, you start thinking about your dog and how much he makes you smile! This magnet will be a daily reminder how much you love him and how happy he makes you every day!

This metal button magnet is covered with a durable mylar film that has a bright finish and helps protect the design from scratches. A thick 60mil magnetic backing makes this option great for refrigerators or any metal surface.

Measures 2.5″ x 3.5
This product SHIPS FOR FREE!