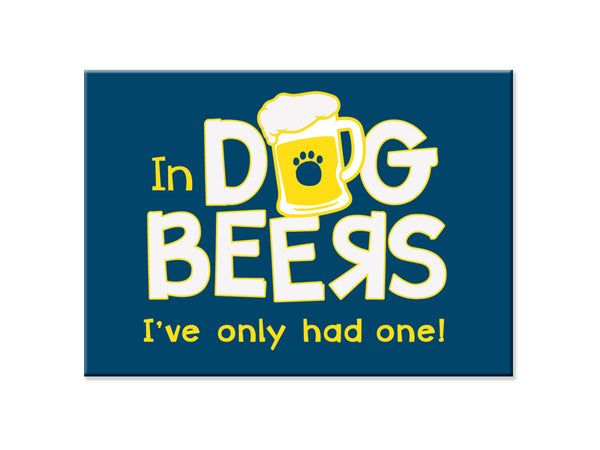 Rectangle Button Magnet -In Dog Beers...I've only had One!

If you love beer and fun magnets, this one is for you and any of your fun family and friends!
This metal button magnet is covered with a durable mylar film that has a bright finish and helps protect the design from scratches. A thick 60mil magnetic backing makes this option great for refrigerators or any metal surface.

Measures 2.5″ x 3.5″
This product SHIPS FOR FREE!