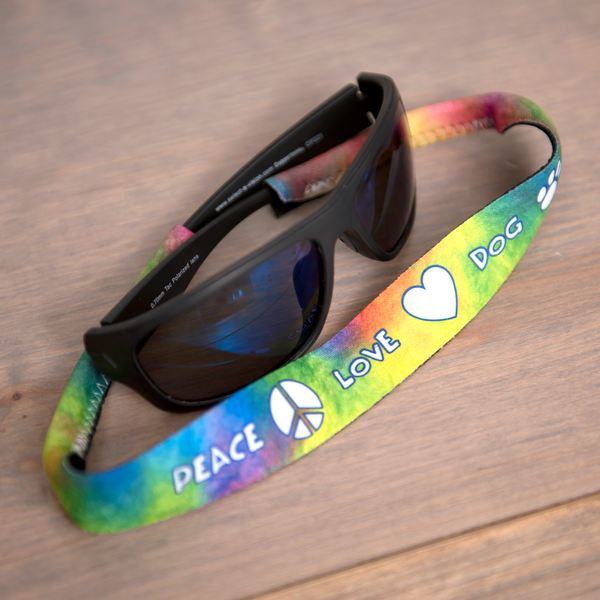 Sunglass Holders - Peace Love Dog
New for 2021
You will love the look of our Peace Love Dog sunglass holders with the vibrant tie-dye background. Our sunglass holders are the perfect pet-loving accessory to put on your favorite pair of shades. Dye-sublimated designs are printed to last.
These are made from a neoprene material that fits most glasses and will keep your eyewear in safe, close lockdown mode.
Sunglass holders measure approx. 18" long each.