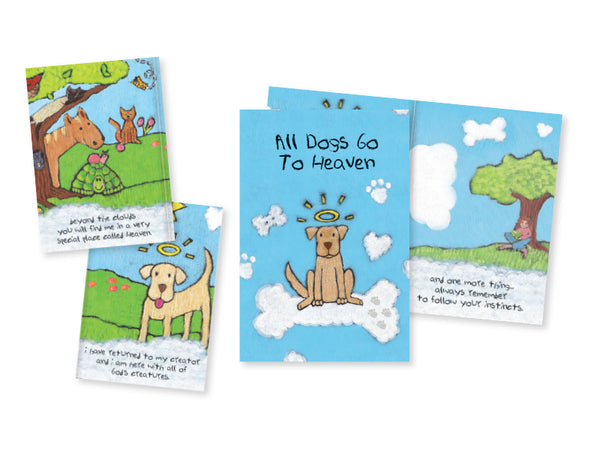 Pet Sympathy Booklet - All Dogs Go To Heaven
This booklet was created to bring a comforting perspective for pet owners who are grieving the loss of their dog.  It includes 14 colorfully illustrated pages painted by the artist Shari Sherman. The booklet comes with an envelope for mailing and no extra postage is required.
Size 4.75 x 6.75
We also offer a beautiful, hardback sympathy book titled Paw Prints in Heaven, which makes a beautiful keepsake gift.